Dental Veneers In Bartonville, TX
Do you often hide your smile due to damaged, discolored, misshapen or even misaligned teeth? Wishing there was a quick and affordable way for you to completely change the appearance of your smile? At SmileUp Dentistry, we are proud to offer dental veneers for our patients that suffer from dental imperfections and are interested in a versatile, affordable and effective way to completely alter their smile. Not sure if dental veneers would be right for you?
We often recommend them to address:
Chipped Teeth
Cracked Teeth
Worn Teeth
Stained Teeth
Uneven Teeth
Misshapen Teeth
Gapped Teeth
Crooked Teeth
Misaligned Teeth
Think dental veneers may be right for you? Feel free to contact SmileUp Dentistry to schedule your consultation. We'd be more than happy to determine if our dental veneers are the right option for you.
Video: Dental Veneers – Talking Points With Dr. Sonya Reddy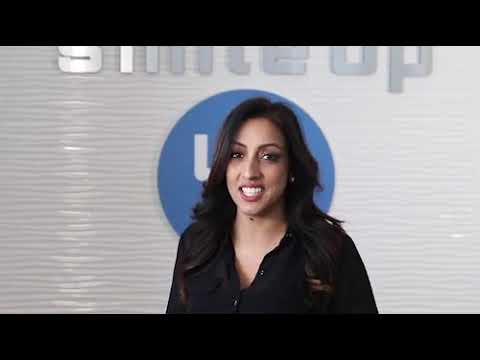 About Our Veneers
Dental veneers are a thin shell, often made from porcelain which has been fabricated to look just like a natural tooth. Prior to fabricating your dental veneers, your dentist at SmileUp Dentistry will make sure your new smile is the perfect size, shape, and color. Once fabricated, the dental veneers are bonded directly to the front of your prepared teeth, completely concealing your natural smile while leaving you with a perfect, new beautiful one.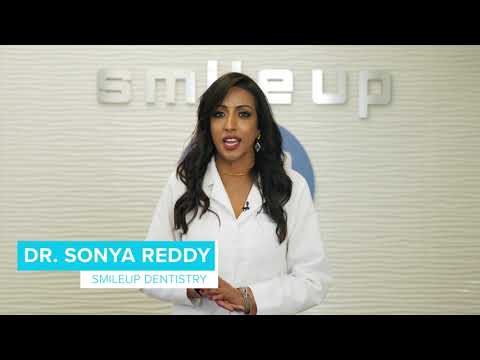 How long do Dental Veneers last?
Benefits of Dental Veneers in Bartonville, TX
When it comes to cosmetic dentistry, dental veneers have many benefits over the alternative treatment options, including:
Dental veneers are versatile and can be used to address virtually any dental imperfection.
Porcelain veneers are stain resistant, leaving you with a brighter smile for longer.
Dental veneers are durable and strong, with proper at home and professional care they can last for many years.
Get Dental Veneers Today
Ready to conceal your dental imperfections and improve the appearance of your smile? Contact SmileUp Dentistry today to schedule your consultation for dental veneers in Bartonville, TX, Lantana, Flower Mound, Argyle, Copper Canyon, Corral City and Double Oak. We are always accepting new patients at our dentist office and would be happy to determine if veneers are the best option for you and your smile.