Emergency Dentistry
Due to the COVID-19 stay at home requirements our office hours have changed. Please contact us through our Virtual Consultation so we can help you if you are experiencing an emergency.
Emergencies Happen, SmileUp Dentistry is here to help!
Accidents can happen at any time, and that's why it's so important for you to have access to emergency dental care. Dental emergencies include broken teeth, knocked out teeth, and chronic tooth pain. SmileUp Dentistry helps Irving, Lantana, Flower Mound, Copper Canyon, Double Oak, Argyle and Coral City, Texas along with treating dental emergencies in Bartonville, TX. We speak English, Spanish, Korean, and Hindi, making it easier for us to serve our community in the face of dental emergencies, and we'll always do our best to serve you promptly when you're in the middle of a dental emergency.
Video: what to do if your tooth gets knocked out?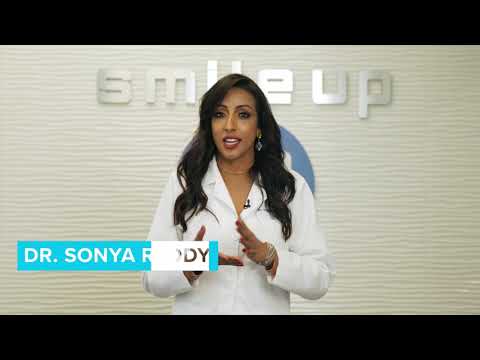 What should you do if you're facing a dental emergency?
Once you've contacted our SmileUp dental office and have a plan in place to see an emergency dentist near you, here are some simple tips for what to do if facing various emergency dental problems:
A broken tooth: Rinse your mouth thoroughly with warm water, and then apply a cold compress to the site to prevent swelling.
A toothache: Rinse the mouth with warm water. Floss to make sure that you don't have something stuck between your teeth causing the pain. Do not place aspirin or painkillers against the gums. If you don't find a cause for the pain on your own, make an appointment with our office.
Knocked out tooth: If you can, hold the tooth by the crown and clean it with water. Don't scrub, but lightly rinse, leaving any tissue attached to the tooth. Try holding the tooth in the socket from whence it came, but if you can't, put it in a glass of milk and bring it with you to our office.
These are just some of the dental emergencies in Bartonville, TX that might arise. Of course, if you feel that you've broken your jaw or something else more serious, go to a hospital emergency room. Luckily, our office is open into the early evening, which means we're here during the hours when you're most likely to need us. But what if you experience a dental emergency in Bartonville, TX during the hours we're closed? Contact us to find out how you can handle off-hour emergencies at SmileUp Dentistry in Irving, Texas.
SmileUp Dentistry offers general and cosmetic dentistry to Texans living in the Irving, Grand Prairie, Coppell, Arlington and Euless areas. Let us give you a reason to smile!