General Dentistry In Bartonville, TX
Restoring Your Oral Health at Our Smileup Dentistry Practice
SmileUp Dentistry offers general dentistry in Bartonville-Tx, Grand Prairie, Coppell and beyond. Let us restore the health and beauty of your smile with our restorations. We do crowns and fillings, tooth replacements, and full-mouth reconstructions. The foundation of your dental well-being begins at the gum line, and we can give you periodontal therapy and professional dental cleanings to give you the base you need for general dentistry in Flower Mound, TX.
Video: Gum Disease – Dental Myths Busted With Dr. Sonya Reddy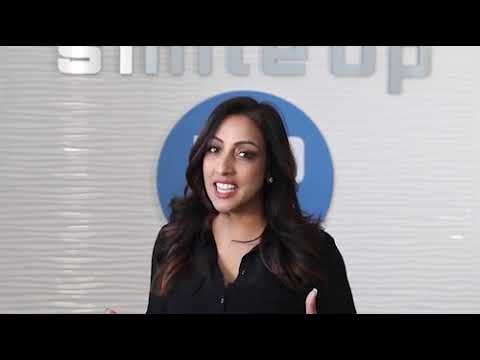 Dr. Sonya Reddy and her compassionate team at SmileUp Dentistry use a gentle approach to general dentistry in Bartonville, TX, performing efficient treatments in comfortable surroundings. We also work to give you an anxiety-free experience, which is why we offer sedation dentistry. We can replace large or old fillings as well as using fillings for root canal treatments, tooth decay, and other trauma. We use tooth-colored composite materials that match your teeth. Sometimes a tooth is too weak, cracked, or broken for a filling. If that's the case, we can place a crown.
Crowns are made from porcelain, look and feel like your natural teeth, and offer long-lasting durability and function. We also offer a number of other general dentistry options, such as tooth replacements, including dental implants, as well full-mouth reconstructions, and teeth-straightening options such as Invisalign clear braces. At SmileUp Dentistry in Bartonville-Tx, we'll do all that we can to restore your smile and return your oral health to optimum conditions.
SmileUp Dentistry offers general and cosmetic dentistry to Texans living in the Bartonville-Tx, Lantana, Flower Mound, Double Oak, Corral City, Copper Canyon, Argyle, Grand Prairie, Coppell, Arlington and Euless areas. Let us give you a reason to smile!