Dental Implants
Your New Smile With Dental Implants
Dentistry has come a long way. In the past, if you had tooth trauma or tooth loss, you had the choice of partials, bridges or dentures. Now there's a better choice.
Dental implants offer patients so much more. They give the patient the opportunity to have the next best thing to real teeth. So why would you consider implants?
Tooth Decay and Injury to Teeth
Root Canal Failure
Gum Disease
Video: Dental Implants – Talking Points With Dr. Sonya Reddy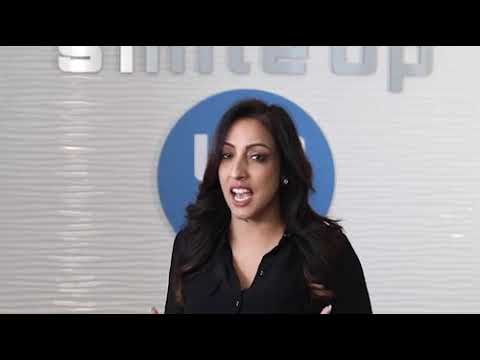 Having dental implants allows the patient to have a secure, stable and realistic option for replacing damaged or injured teeth. This gives the patient something permanent instead of removable bridges, partials, and dentures. This procedure can last a lifetime!
Missing teeth can not only make you feel self-conscious, but can also result in serious oral health conditions such as Compromised Chewing efficiency by creating lopsided chewing patterns , Drifting of adjacent teeth into the space, Dental Caries and Gum disease, Loss of Jawbone and weakening your facial structure, increased cheek biting, tongue biting, ulceration of soft tissue surrounding those missing teeth.
Missing teeth can destroy the look of a person's teeth and cause people to become self-conscious about their smile. Although the cosmetic repercussions of missing teeth are large, the dental problems caused by missing teeth are even more problematic. This is because the space left behind from missing teeth or a missing tooth needs to be filled to avoid teeth drifting. Teeth drifting refer to teeth migrating to open spaces left behind by missing teeth. To compensate for a missing tooth, the adjacent teeth will begin to shift and grow in a crooked manner to fill this space. What results are crooked teeth that are difficult to clean, which can result in further tooth loss.
At SmileUp Dentistry, we offer plenty of tooth-replacement solutions including crowns and bridges, removable partials, and full sets of dentures. However, we highly recommend dental implants in Flower Mound as the best alternative to replacing the missing teeth.
Dental implants use biocompatible materials that mimic real tooth roots. The job of your jawbone is to nourish your teeth roots, and without teeth, the bone begins a process known as a resorption. In other words, it begins to break down into minerals and releases into your bloodstream. Dental implants prevent the resorption process, keeping your jaw strong and intact.
Dr. Sonya Reddy can place the post into your jawbone, and once it's healed, she will complete your dental implant restoration in a single visit. For a single dental implant restoration, she can top the post with a beautiful, natural-looking porcelain crown. Dental Implants are also an excellent option for anchoring removable and permanent dentures.
SmileUp Dentistry offers dental implants in the Bartonville area. Apart from this, we offer general and cosmetic dentistry to Texans living in the Bartonville, Lantana, Argyle, Copper Canyon, Double Oak, Corral City, Grand Prairie, Coppell, Arlington and Euless areas. Let us give you a reason to smile!